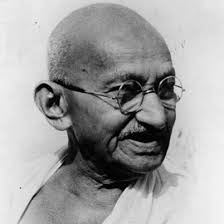 The failure to properly maintain estate planning records is a universal problem.  For instance, as described in this article, Mahatma Ghandi's 1921 will was recently auctioned off in England for £22,000.
However, Ghandi was known to have written four wills during his lifetime, with his last known will being handwritten and signed on February 20, 1940.  While that later will is missing, the provisions were set forth, verbatim, in a separate trust document.  The article says: "Now 73 years later, the original will, which was entrusted to Navajivan Trust, cannot to be located. A true copy of the typed text is easily accessible in the Trust's records though."
This points to the necessity of taking care of estate planning records, to ensure that heirs and executors (and trustees) are using the correct legal documents.  Protecting these documents  also helps to protect against the fraudulent use of superseded or expired estate documents by unhappy heirs and family members.
(Thanks to Dr. Beyer of the Wills, Trusts & Estates Prof Blog for alerting me to this article)