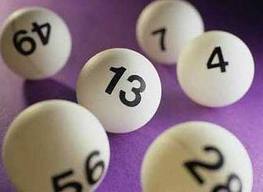 There are almost none of us who will have this "problem" — but what actions should be taken if you win the lottery?  Some of this involves common sense.  For example, I would never suggest going to your local inner-city liquor store, and shout that you are the new Mega-winner.  Not a good idea.
This article in the Columbus Dispatch offers some estate planning/common sense/practical suggestions, and for almost all of us an entirely academic exercise in fantasy:
Storing the winning ticket in a fireproof safe and taking it to the lottery office with armed escorts might seem extreme, but it's sensible, said Robert B. Barnett Jr., an attorney at the Carlile Patchen & Murphy law firm in Columbus. Barnett specializes in estate planning, trust and probate law, and he represents past Powerball lottery winners.

Finding an attorney and investment adviser skilled in dealing with the "super rich" should be at the top of a winner's to-do list, Barnett said. And as tempting as it is to tell everyone the good news, it's better to keep a $640 million secret under wraps.

"They will be inundated with every possible invasion of privacy you can imagine," Barnett said. Nuisances ranging from phone calls to kidnapping could plague winners who recklessly share their news.